The Importance of Nutritional Therapy
At Huntington Health Center we believe in not only treating the body from the outside in, but also treating the body from the inside out with nutritional therapy. Good nutrition is the foundation of overall health and wellness. Eating high quality fruits and vegetables rich in phytonutrients, lean sources of proteins, Essential Fatty Acids and Omega-3's are the basis for a healthy lifestyle. Not only can we provide various nutritional plans based upon your current situation we also have have some additional resources to supplement your nutritional plan.

For over 20 years, Metagenics has been the most trusted name in professional nutritional supplements. Metagenics is one of the few professional nutritional supplement providers that manufacture formulas in their own facility that is independently certified for Good Manufacturing Practices —the ultimate mark of quality manufacturing. Metagenics products are rigorously tested for Purity. They ensure the purity and safety of every formula—so you'll receive the health benefits you expect. The Metagenics difference is quality. And quality can make a big difference in health outcomes. You can rely on Metagenics for quality nutritional information as well. Doctors trust the quality of information that Metagenics provides patients who utilize their products and programs for better health.
---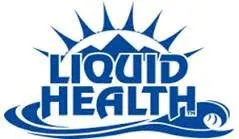 Liquid Health™ has the most comprehensive line of liquid nutritional supplements available. Liquid Health™ is not just a solution for people who have a problem swallowing pills or who have trouble digesting tablets- it is the best way to provide the vitamins and supplements that your family needs. You will notice the difference. Liquid supplements do not need to be dissolved by the body; in fact, absorption of liquid supplements begins in the mouth. Tablets are estimated to offer between 10-40% absorption, while liquids are estimated to offer 80-90% or higher. Also in the manufacturing process, tablets must be heated and some nutrients are subject to destruction when heated. Liquid Health™ Products are cold processed. Liquid Health™ has continued to introduce high quality products, drawing on the knowledge of experts in the health foods industry nationwide.

---
It is Health Direct's goal "To empower the health and lives of people by providing safe, guaranteed result-oriented, high quality, and unique health products at affordable prices." Health Direct currently markets its own exclusive nutritional supplements. Originally headquartered in Huntington Harbour, CA, the company relocated in January of 2004 to Costa Mesa where they could consolidate all their offices and operations. Their current 42,000 square foot facility houses all their sales, customer service, administrative, marketing, product development, shipping and distribution operations. What makes Health Direct unique from other nutritional companies is their well researched and orchestrated product selection. Instead of focusing on having a wide selection of many everyday and common products like most nutritional companies, Health Direct focuses on having fewer unique and exclusive products.